Market Insights
With all of the experience that comes from being part of BiP Solutions, our Cadence service has an array of resources to help you navigate your way around the public and private sector markets. Find and download the latest e-guides, public sector market trend reports and industry insights here.
IS SOCIAL VALUE DELIVERABLE IN PUBLIC PROCUREMENT?
Public procurement is widely seen as the vehicle through which other goals can be achieved; including social value, economic benefit, and environmental targets. But how can suppliers demonstrate this? Our latest report explores the challenges posed by the inclusion of these elements in the procurement process. How they should be applied within a procurement exercise, and how you should respond to these as a supplier?
Cadence Guide to Early Engagement
Relationships can unlock massive opportunities for any organisation looking to grow their share of the public sector marketplace. But where do you begin, when should you engage and with whom? In our latest complimentary guide Cadence Marketing reveals how early engagement can give your business the competitive edge – when implemented effectively.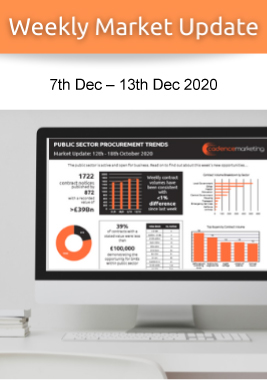 MARKET UPDATE w/c 7th Dec
Look back at the latest insight in the public sector market.
MARKET UPDATE w/c 30th Nov
Look back at the latest insight in the public sector market.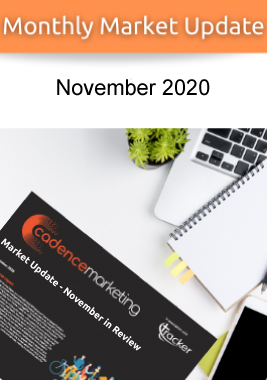 MARKET UPDATE – November 2020
In this report, we round-up the monthly highlights in the public sector.
See how we can help you create your own research and content assets.